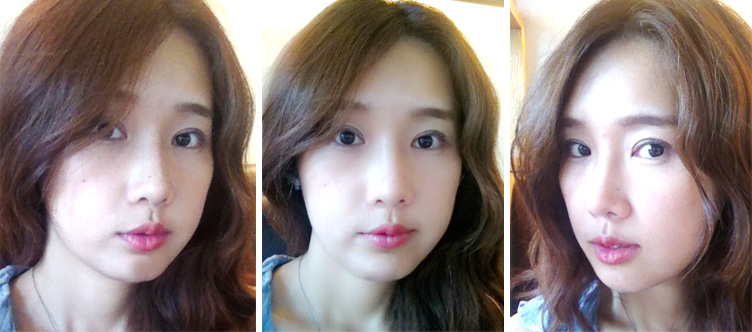 It's almost the end of summer.
Three months after the jaw-surgery, two months after the eyes and nose jobs.
I have been studying all days these days because it's a final week. It's been a long time since the last self-photos.
My eyes look more natural and nose is more defined.
I love my face from angles. So feminine, isn't it?
After the two-jaw surgery, my facial contour became more defined and smaller.
Especially, I get jealousy whenever I take photos with my friends.
These photos were taken after a group study~
I went to the school after a while, and my friends didn't recognize me!
I'm enjoying people not recognizing me. Some friends are surprised by my look whenever they see me, and that feels great!
I want tests to be over soon with good grades and to go to the sea!
Let's eat samgyetang* and cheer up!
* A health food that Korean enjoys eating during summer.