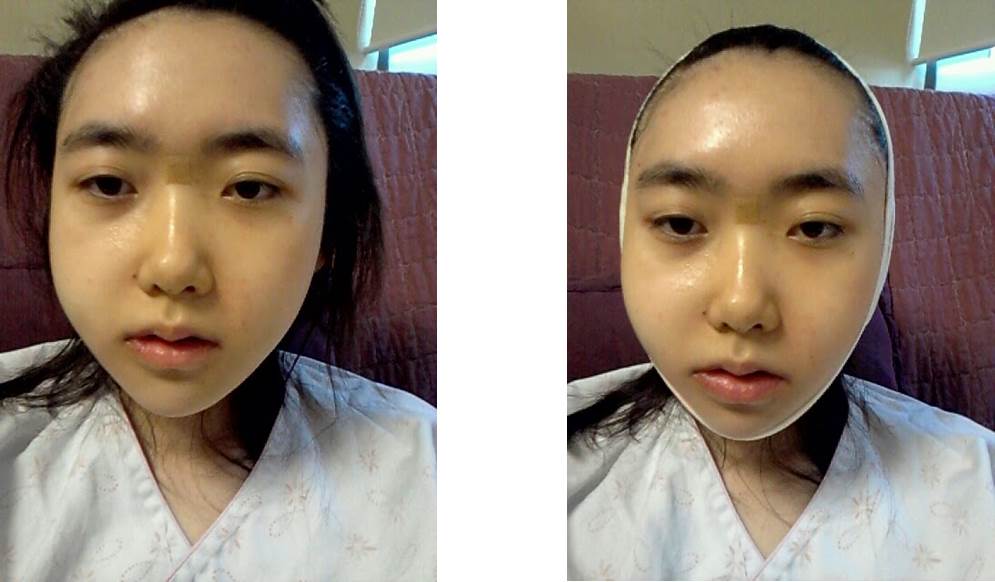 I took off the facial compression garment and got rid of the urine catheter and Hemovac drain.
Wafers made by plastic were located to my upper and lower teeth, and I was taught how to wear the wafers correctly. It was a bit difficult!
For the first time in my life, my lower teeth palate was behind my upper one and it felt soooooooo awkward for me! hahahahhah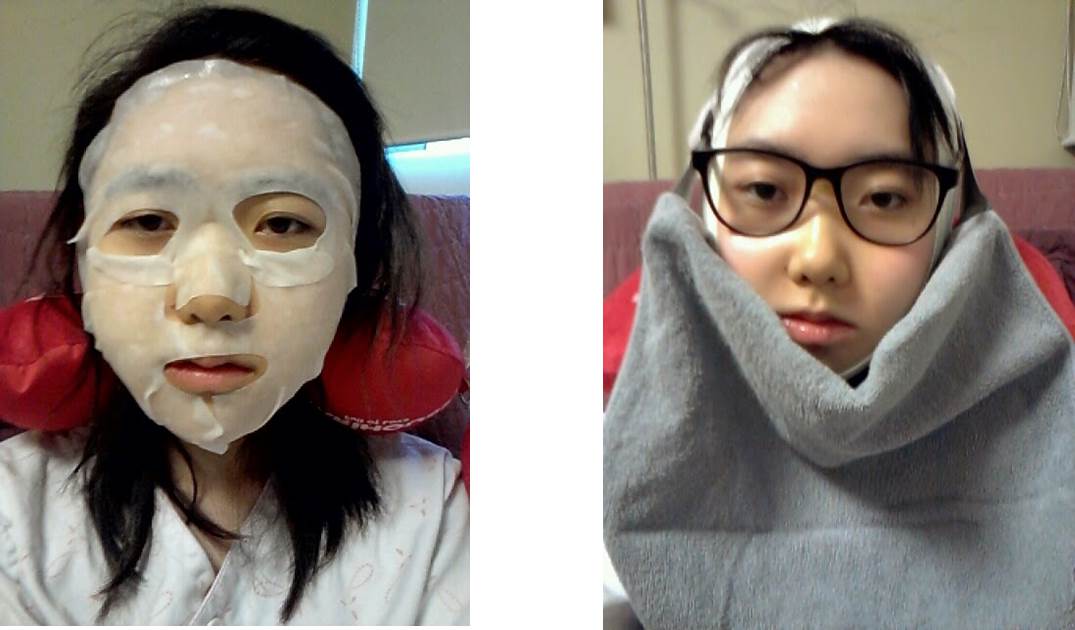 A nurse wiped my face and put on a mask sheet. She taught me how I should apply the masks after discharging the hospital.
Things I learned
- how to put on/take off facial compression garment, change cold pack and apply on the face, gargle, take meals with a spoon, remove wafers before eating, put on the wafers in the right position after gargling and exercise in the hospital!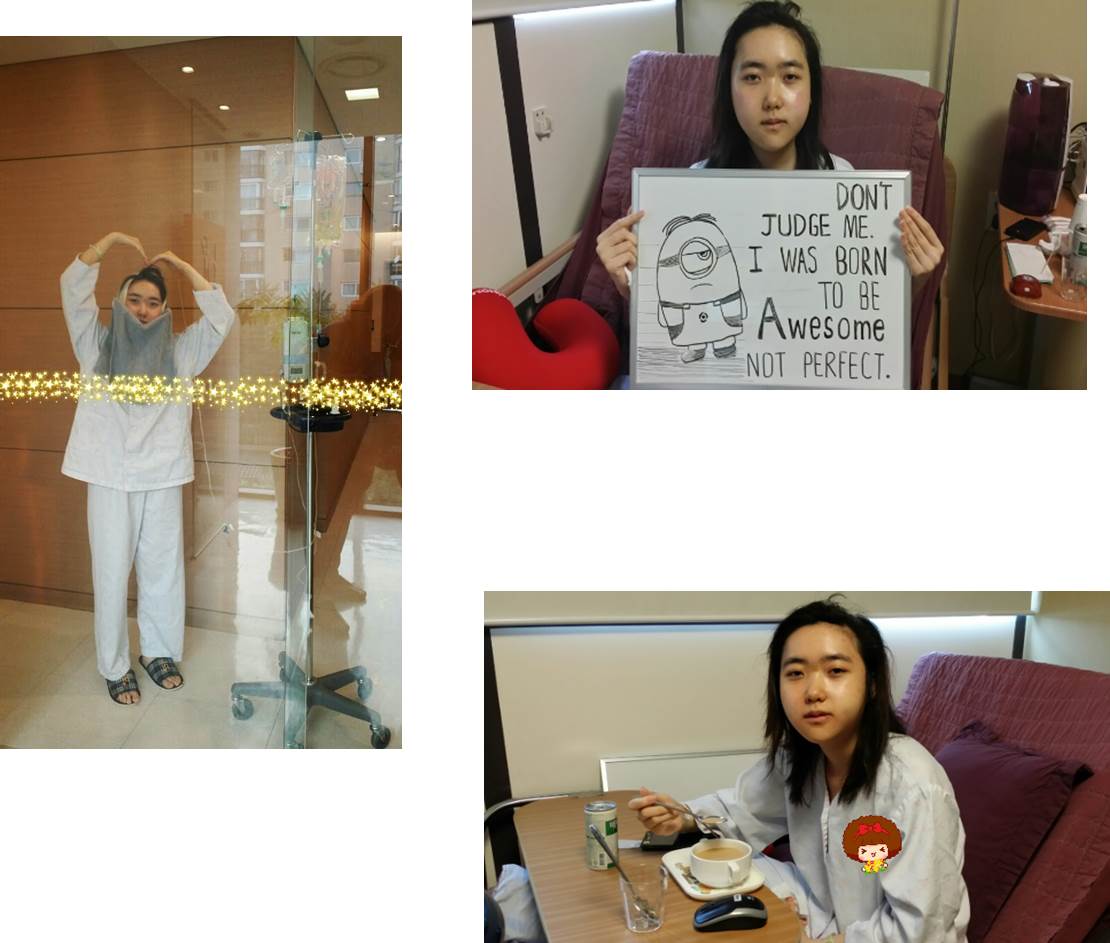 My sister drew this to cheer me up :D
"Don't judge me. I was born to be awesome not perfect."
My cheeks are flushed due to prolonged application of the ice pack.