In Ah Kang's Real Self-Camera Review
In Ah Kang
Symptoms : Flat breast
Surgeries performed : Y-line breast augmentation


Before surgery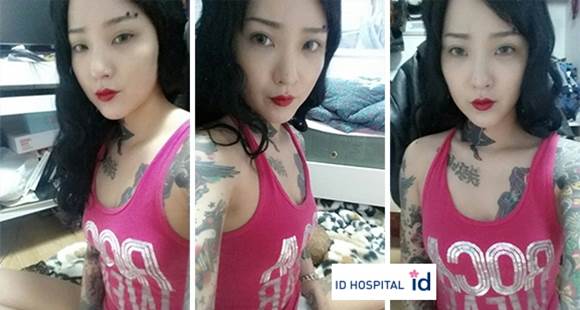 Hello~!! I'm In Ah and am a tattooist
Because I'm a tattooist, I sometimes have to show off the tattoos on my body to the customers.
And I was always embarrassed to show the tattoos on my chest area, as I had small breasts.
Even A cup bras were still big for me and I had to use push-up pads everyday.
So I finally made a decision to get the breast augmentation at ID, to become fully confident as a woman and also as a tattooist!!

1 week after surgery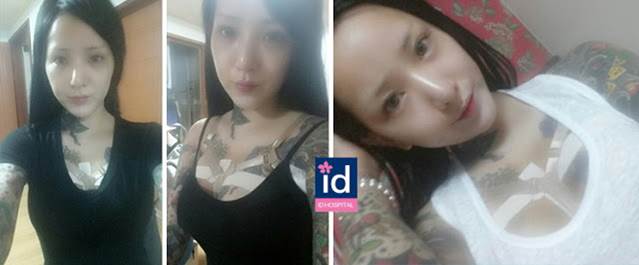 It had been a week since the Y-line breast augmentation.
295cc of tear drop implant was used through arm pit incision.
I said I wanted my breasts to enlarge up to D cup and chose Y-line breast augmentation, as I heard that it also emphasizes the cleavage by fat grafting on upper breasts, on the top of the implants!
I think that's why my breasts look way bigger than usual breast augmentations.

2 week after surgery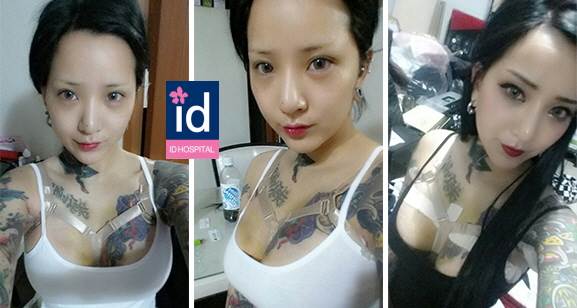 2 weeks post surgery~!!
It became more and more natural, as the swellings subdued~~ but I still had the bruises on my breasts.
There was no discomfort during my daily routine and my outfits looked super sexy!!
Everyone I met told me that I'm so voluptuous and they also said they feel jealous hahah!
I planned to get new sexier tattoo after all of those bruises and swellings disappear.

1 month after surgery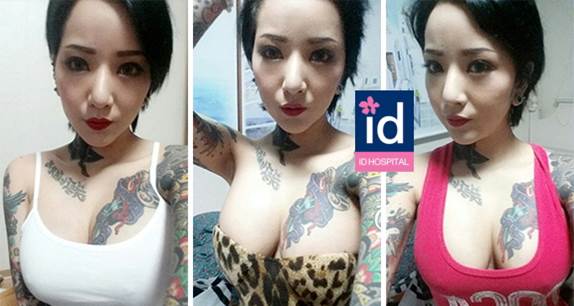 On the one month day, I tried on my sexy leopard patterned tube-top~~~!
I was sad when I tried this top for the first time when I bought it, as my breasts were too flat and small.
I seriously had nothing!
But my fit has totally changed now and my tattoos match me more 
Plus, I recovered fast with the after care, provided at ID Hospital.

3 months after surgery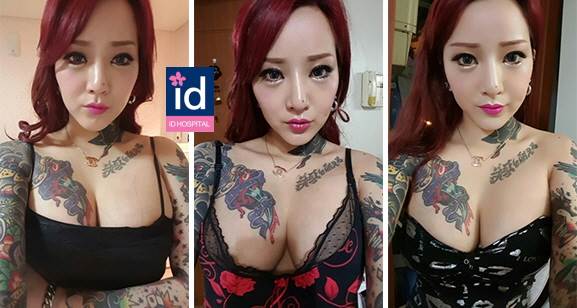 3 months after surgery~~~!!
I've never imagined myself wearing sexy clothes showing my breasts like this, with so much confidence!
The biggest change after the surgery to me is that I can show my tattoos confidently when my customers are curious of my tattoos.




5 months after surgery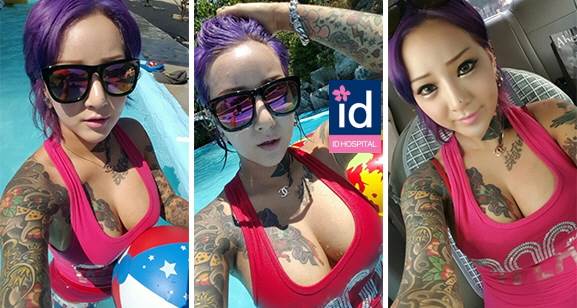 When I had small breasts, I always felt embarrassed to go to the water-park places, obviously because of my small breasts and there were too many people looking at my tattoos.
But now! I'm so excited to go to the water-parks in my bikinis!
I used to shrink my shoulder to hide my breasts, but I don't have to do that anymore! And I don't need those push-up pieces inside of my swimwear~

10 months after surgery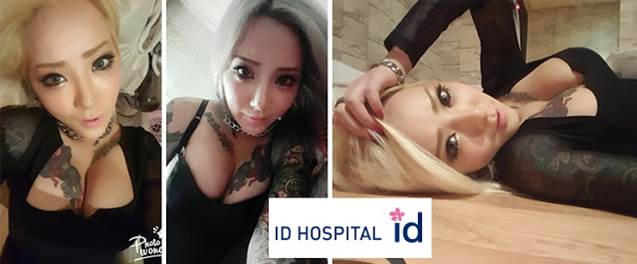 It has been 10 months after the surgery!
Recently, I'm so into taking sexy selfies~~
I adapted to my new breasts so well and sometimes forget that I had this surgery!
I'm very satisfied with the result and I'd like to thank ID for their great job!
Thank you so much 
ID Hospital
 for giving me confidence of my body shape!!!