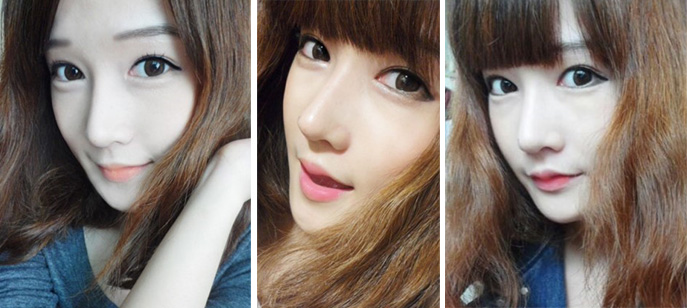 Wow…time goes by so fast.
Hours pass just when I take selfies.
So far this month I've even gone away on a trip.
Because I recovered so fast I've been living daily life like someone who didn't have surgery recently.
My nose looks so natural now I don't even remember what my nose looked like before.
It looks especially good when I take pictures close up.
I feel rhinoplasty enhances my other features as well, making them appear more beautiful. Before my surgery, I felt like I could only wear my hair in a certain style as well but now I can have more versatile styles but it will still look good. Because the center of my face is so pretty, so many more options are available to me.