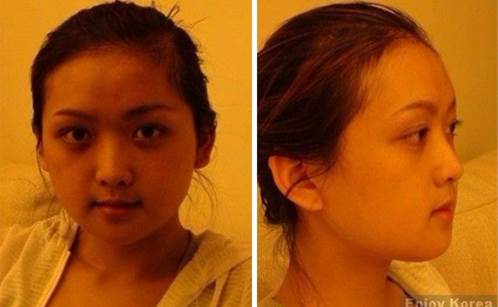 I'm very lucky to be tall (170 cm),
but because my face is so big I felt like it lacked femininity and gave a very strong first impression.
I also looked a lot older than my age.
Since I was young, I dreamed of being a model but even though I was cast for jobs I was stressed because of my face size.
Because full face photos (shot directly from the front) came out strange I instinctively always took photos from side profile.
Whenever I took photos I would use the scenery around me to hide my face and also tried contouring with makeup.
I wanted nothing more than to achieve my dreams unburdened by this complex that has bothered me for so long.