Did you know that a lot of men are recently getting plastic surgery?
I am one of them.
I always was insecure about my face, so my confidence level was low.
Before surgery, when I looked at my face I had a protruding jaw and my cheekbones protruded too much which made my face look big.
I also had a hooked nose.
Prior to surgery, I never thought my bridge was flat but because I had a slight hook when I took photos my appearance looked messy and I didn't like my side profile so I decided to have V Line surgery + cheekbone + rhinoplasty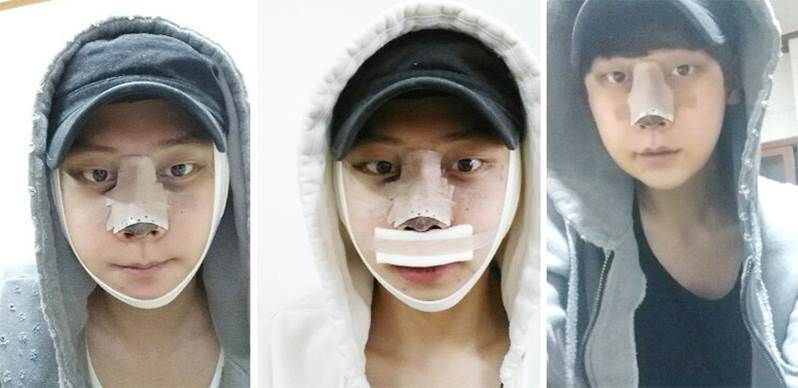 One week after surgery I went to the hospital to remove my stitches and get post-operative checkup.
I still have some swelling.
I'm excited because I feel as soon as the swelling goes away my face will be smaller.
My skin type bruises and swells easily so for 2-3 days after surgery I had a lot of bruising.
Because of this I stayed home and frequently used ice-packs to treat the swelling.
There was some discomfort but nothing too severe.
Aside from having bruising between my eyebrows I was able to do my daily activities without any problem.