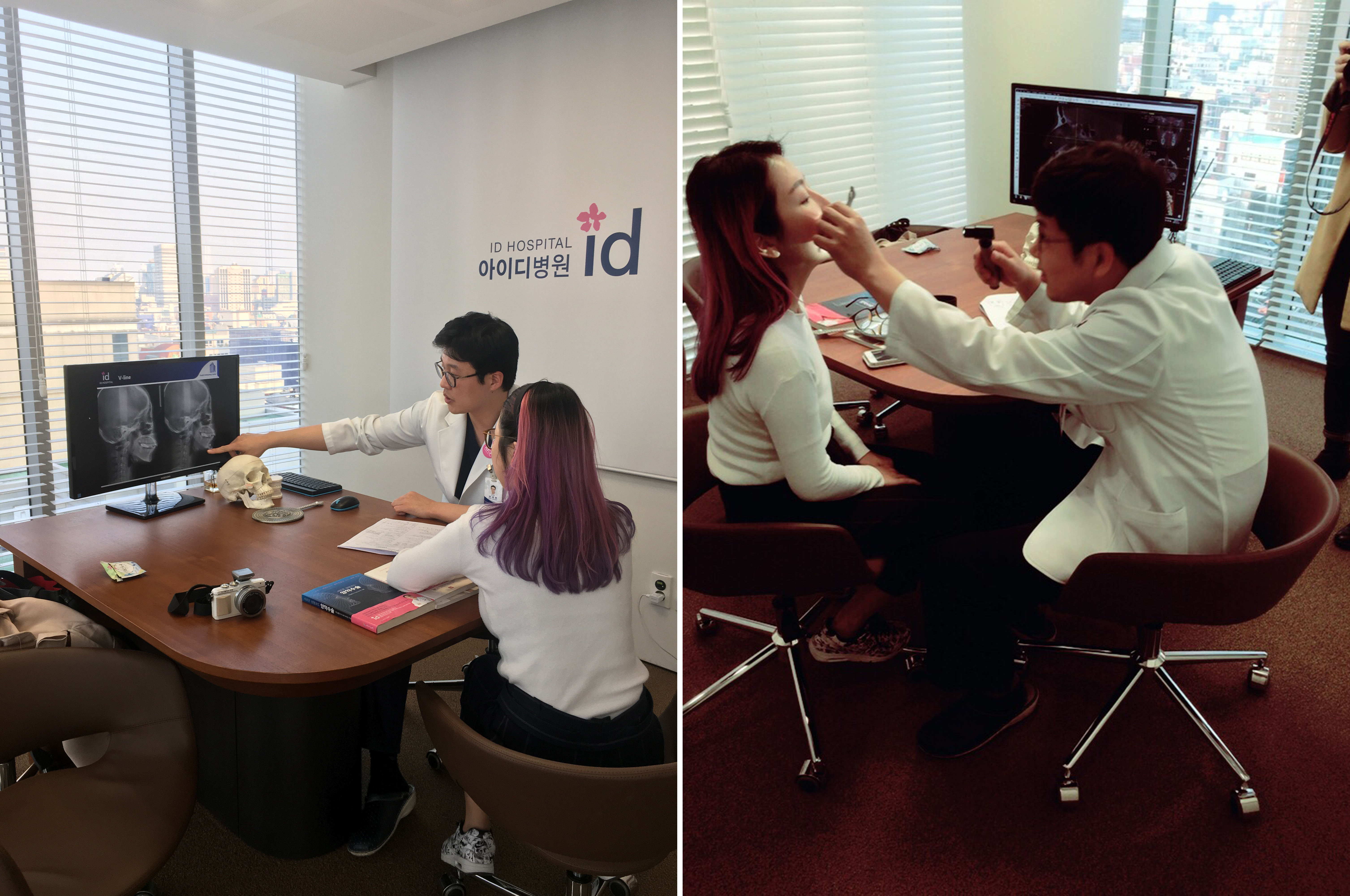 For a more accurate diagnosis and consultation, I consulted with the doctor.
First, I met Dr. Jae Hyun Kwon (facial bone contouring surgery center of ID hospital).
Dr. Kwon has a lot of surgery experiences in facial contouring. With him, I had a consultation about facial bone surgeries.
So I told the doctor why I wanted to have the surgeries and what kind of face I expect it to be after surgery.
The doctor was a good listener and also spoke English.
He checked my CT and symptoms whilst trying to understand how I would feel and think.
From his calm and kind attitudes, I could tell he is a very professional and trustful person.
Dr.Kwon, "I think it will be better if we make a natural looking and slim face line with V-line surgery,
remove the fats by accusculpting, remove the filler in the front-chin,
move the small chin forward and also do fat grafting on your forehead for a prettier look.
I will make a natural and refined small face for you just as you wished".
After having the consultation about facial contouring,
soon I had Consultation for Rhinoplasty.
I was able to tell his professionalism by seeing him checking my nose problems with its shape,
as well as its functional parts. And it made me entrust him more.
Actually I had a design that I desired for my nose after the surgery, but because my nose is short and very asymmetric,
I wasn't sure if I will be able to have that nose. But the doctor gave me positive answers.
Dr., "It is a very difficult surgery. We need to lengthen the short nose,
give a bit of touch on the tip and also fix its functional problems.
But I think I will be able to improve these concerns.
If I can't do it, no other doctors can do it".