Plastic surgery in korea before and after photo
Author
Min-Hee Park

Symptoms : Long face, facial asymmetry, mandibular prognathism
Surgeries performed : No-Tie Double Jaw Surgery

Before Surgery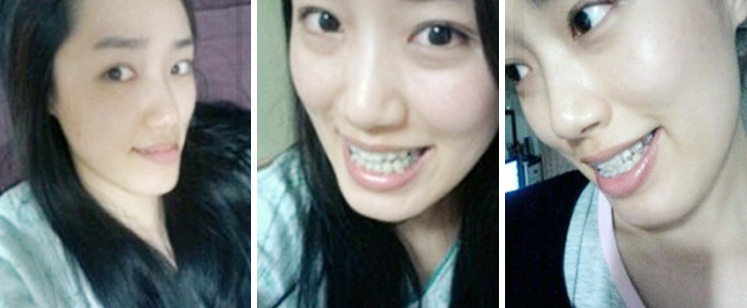 I have a long, asymmetric face with a protruding chin.
I get stressed a lot and become less confident as the symptoms have got worse… 🙁
So, I am not able to enjoy caps, turtleneck shirts, or short hair cut, but not any more~!! I am going to have surgery to get over them.
Soon, these photos will become photos before the surgery 😀

The Day of Surgery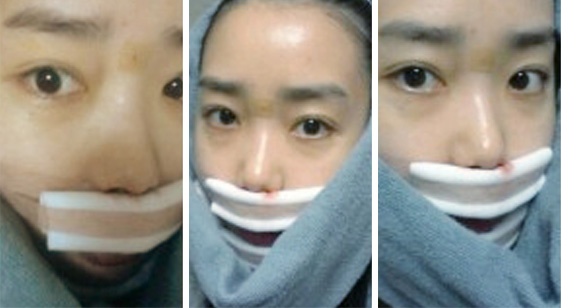 I bravely came to the hospital alone with a mood of melancholy.
I left my belongings at the hospital and went to a public bathhouse~
My surgery was booked at 2pm, but the nurses started to prepare for the surgery one by one from the late morning.
I didn't feel the pain that much due to the IV analgesic, but I was overwhelmed by the fear of difficulty in breathing.
I was very worried about breathing even though I underwent No-Tie Double Jaw Surgery. What if I underwent double jaw surgery with intermaxillary fixation? I give them a big hand for those who underwent corrective jaw surgery with intermaxillary fixation. You guys did a great job.
My doctor did his best to perform my surgery as least invasive as possible, so I won't be swollen that much. I do appreciate the consideration 😀

1 Week after Surgery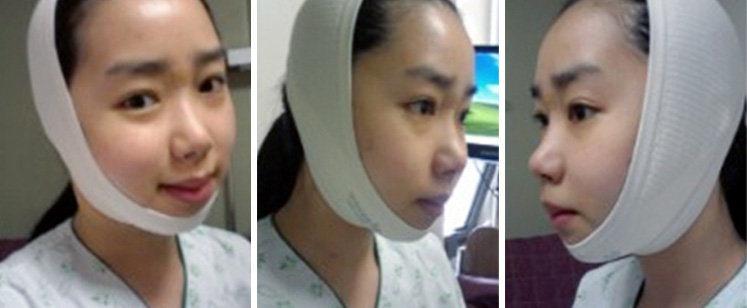 My swelling was the worst on the 4th day after surgery. Swelling on the day of surgery was not as bad compared to the 4th day.
No matter what I am just being grateful because my surgery went well.
I am eating pumpkin soup, NewCare, sports drinks, fish cake soup, or seaweed soup every 2 hours.
My mom spent time for me preparing meals.
In order to let her be free, I need to recover soon, so I am taking light walks a lot.

2 Weeks after Surgery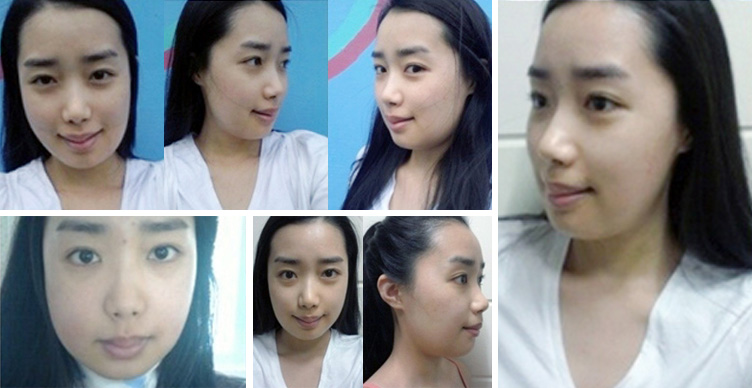 I learned how to wear and remove wafers and brush my teeth at the hospital.
I ate cheesecake with milk at home.
It was so delicious 😀
I am exercising everyday at least 1 hour. I changed to warm massage from cold from the 4-5th day after surgery and applied the warm pack on the swollen area.
Before the surgery, I never took photos because the protruding chin looked so obvious in photos, especially when it was seen from the right side. But now, the right side of face looks better, doesn't it?

1 Month after Surgery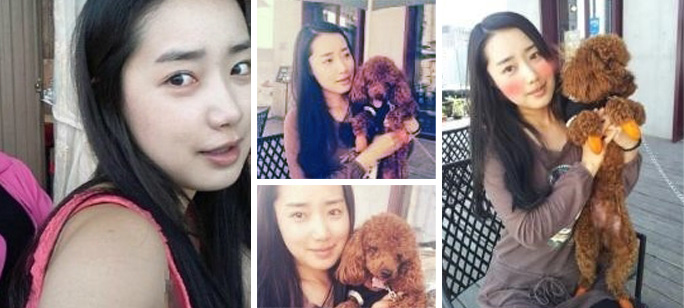 Stitches were removed~!! Smiling and brushing my teeth became much easier. I am so thankful 😀
I was hanging out with my friend (B) at the café, and my other friend (A) passed by. A recognized B and talked to her, but she didn't recognize me! So, I called her "Hey, it's me~!," and she was so surprised and said, "Did you have fat grafting?" So, I needed to explain her about double jaw surgery~

2 Month after Surgery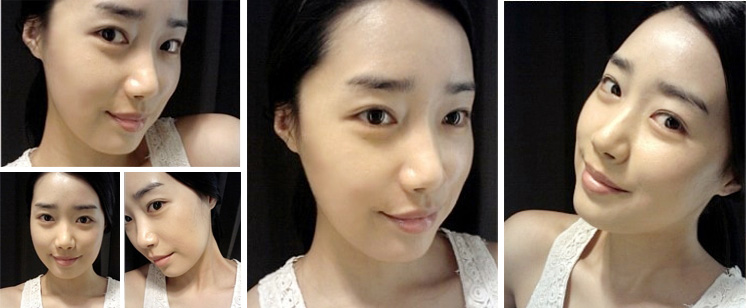 Today is Memorial Day~!! It's been 2 months after the surgery on the day after tomorrow.
My current condition is that the medial facial axis has been more accurately improved in the right position and teeth occlusion has been even better.
I'm surprised day by day. I can't help but be grateful for everything.
I was told a lot that I look so good even though I still have some swelling.
Thank all the staffs at ID Hospital, ID Dentist, and ID Dermatology for everything and the breathtaking result of surgery 😀

6 Months after Surgery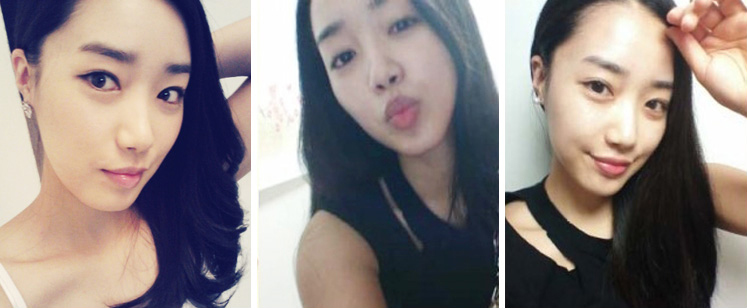 Greetings~ I'm having a productive life these days.
I can't find any other words to express, except for "I'm very happy these days." I have no problem or discomfort!
I bite and chew meat well. I sometimes chew gum. It is unnoticeable at all that I had double jaw surgery.
Orthodontic appliances that I am wearing now is expected to be removed by early next year.
I have recovered from the surgery a lot, haven't I?
Thank you everyone – all the staffs of ID hospital, my lovely family, and friends who have supported me throughout the process.