Eyelid Surgery in Korea review (Ptosis Correction)
Author
Jackie from UK

Symptoms : Crooked nose with hump, sleepy looking eyes
Surgeries performed : Eyelid Surgery (Ptosis Correction) Barbie-line nose surgery

 Before surgery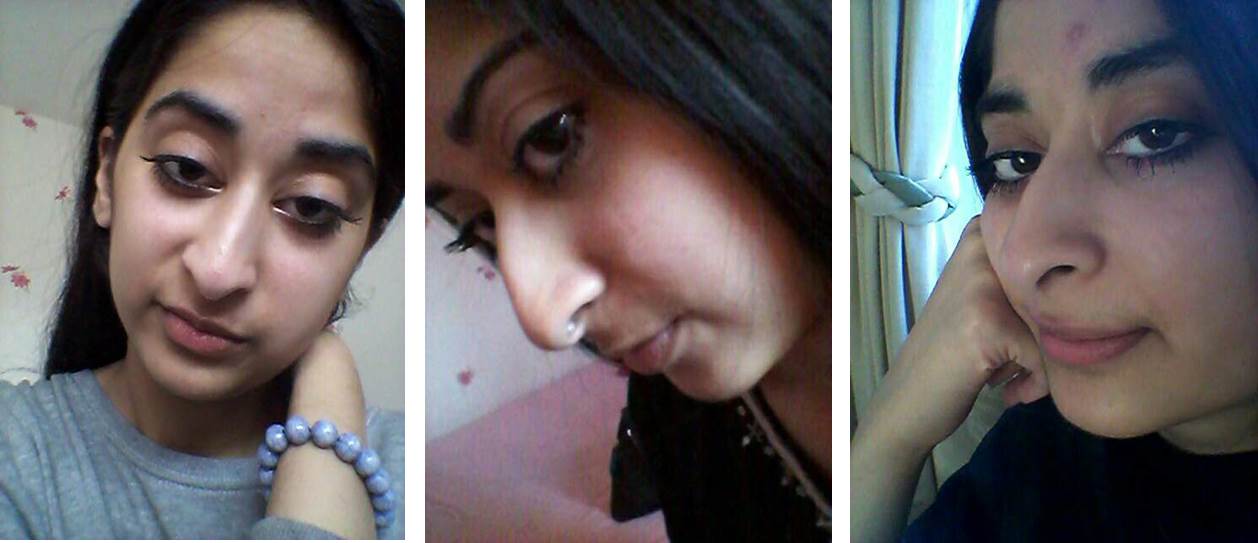 Hello, I'm 19 years old girl from England.
I underwent 'Barbie-line' nose surgery and eyelid surgery at ID Hospital, as I wanted to correct my crooked nose and remove the hump on the bridge and make my eyes look more balanced and defined.
I chose ID Hospital because I was very touched with their successful surgery results from the reviews.

 Final consultation & Surgery design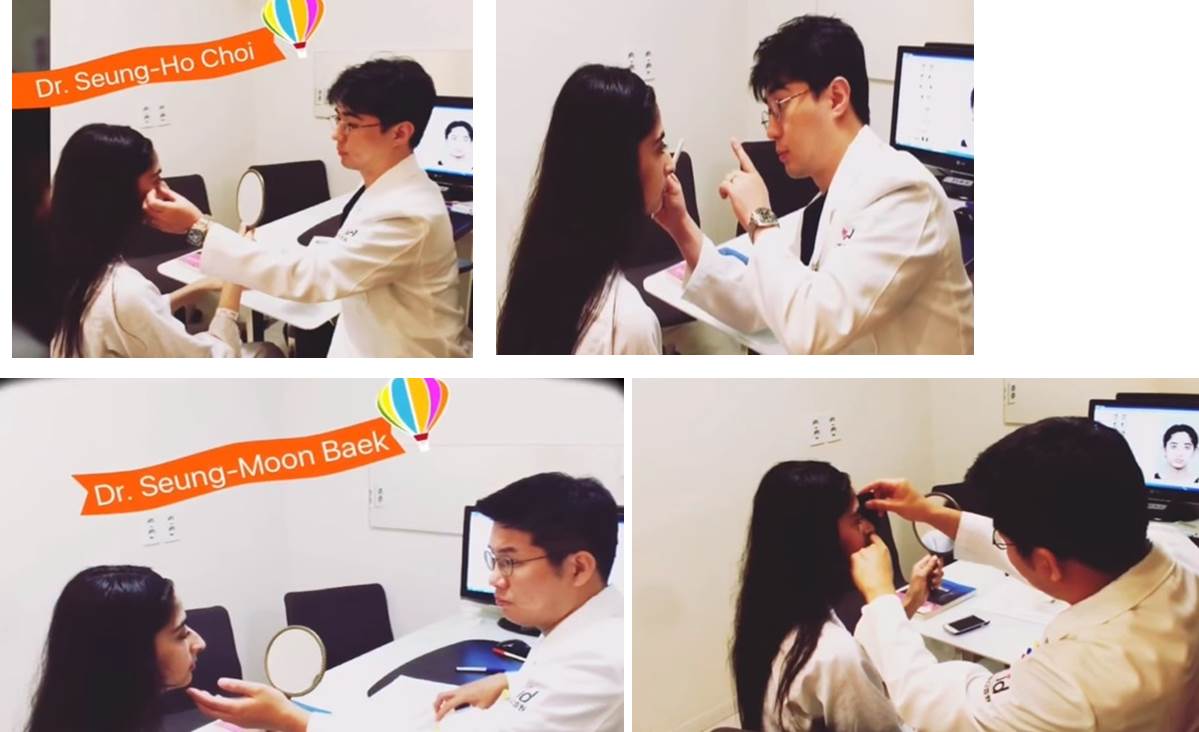 A day after surgery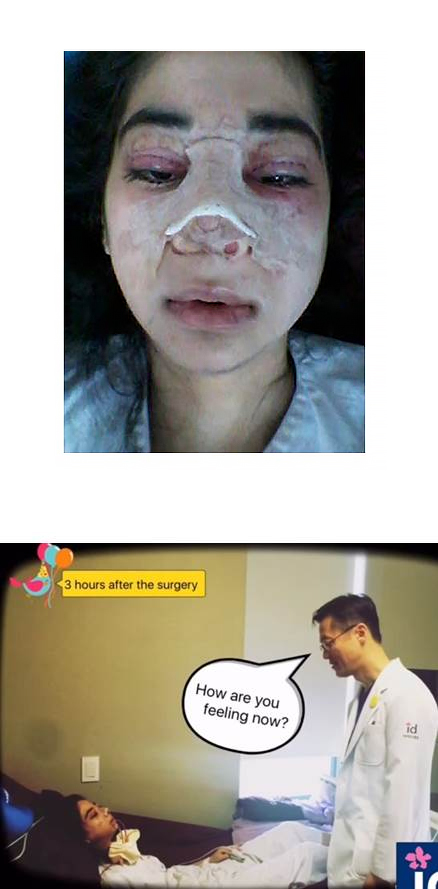 Day 1 right after the surgery:
I remember how I was awaken after the surgery.
Because of the anesthetic, I had no idea of what was going on until the nurse came.
She called my name and asked if I was feeling okay and that was how I realized I was on the bed, at the hospital lol.
For the first six hours after the surgery, I wasn't allowed to drink or eat.
This was the most difficult time for me during the ENTIRE surgical journey, as I was so desperate to swallow any kind of liquid.
Later on six hours, the nurse came into my wardroom and told me that I could drink water.
It was heaven! On the next day, Dr Park walked into the wardroom for a checkup with a huge smile on his face.
This was a big relief for me because until then I wasn't sure if my surgery had gone successfully and I couldn't see my face properly by the swelling from eyelid surgery.
Yeah, so though it was a bit difficult for me to open my eyes, his smile was telling me everything! He sat beside me and explained everything went great and so I don't need to worry about anything.
I was planned to discharge the hospital that day but because I didn't feel well utill then and thought it would be difficult to go back to my apartment in Pyeonchong by myself.
So I asked him if I could stay another night at the ward with the nurses and he agreed straight away! Although I was in a lot of pain still, I felt relieved, as the nurses and surgeons were so warm and kind.

 5 days after surgery
Day 5:
Back to my apartment after 3 days of facial treatment courtesy at ID Hospital, which was so soothingggg 
As you can see, I still had the sprint on and it was yet to remove the stitches. Surprisingly I felt no pain..
I think it was because of the painkillers that the doctor prescribed me? I don't know! Hahah but it was good not feeling the pain! 2 days later I went to the clinic to get the sprint and stitches removed for my eyes and nose.
The nurses at ID are so welcoming and friendly! And the removal of stitches were pain-free ~~

 1 month & 3 months after surgery

1 month:
I month from the surgery and the swelling was still at present.
But only on the tip and top of my nose and eyelids mainly.
And since the eyelid-skin is so sensitive, it seemed like it will take a bit of time to heal. But its ok! Because it brought the best result after all the healing procedures!
3 months:
After three months! Look how fast my face has recovered!
So many people are giving compliments on my looking these days and I'm so happy with it.
And seriously nobody knows I had the surgeries if I don't tell them.
ID have done an incredible job in curing and fixing my deviated septum and sleepy-looking eyes.
I really would like to thank every staff members of ID for their kindness and great job.
Thank you again ID, Love from the UK 🙂 x