hump nose job(rhinoplasty) review & male plastic surgery
Author
Kangjin Lee

Symptoms : Crooked nose, humped nose
Surgeries performed : Male nose surgery

Before surgery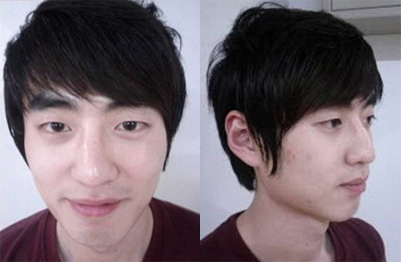 Hello, I've decided to undergo rhinoplasty to correct my crooked and humped nose.
I'm looking forward to the surgery! Since I normally don't take selfies often, I guarantee that these photos are shot completely realistically without any tricks. I don't want to trick anyone, I just want to show my real progress and results to everyone.
Here are the photos of me before having surgery done.

The day of surgery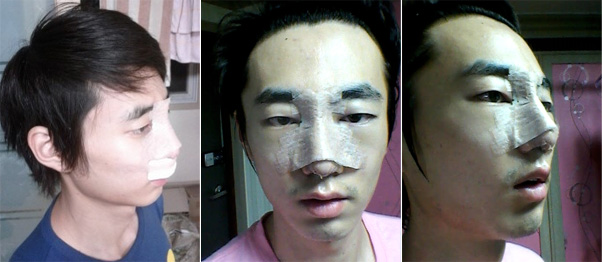 I was asleep during the surgery, it was quite amazing. I just lied down and was given a quick injection, which eventually lead to me quickly falling asleep. When I woke up, everything was finished!
Even though I was still a bit drowsy, I quickly returned home following the surgery. There was no pain, I was just a bit dizzy. But after about an hour, I was feeling a lot better.
I was not supposed to get any water on my face, so I just went back to sleep

rhinoplasty 1 week after surgery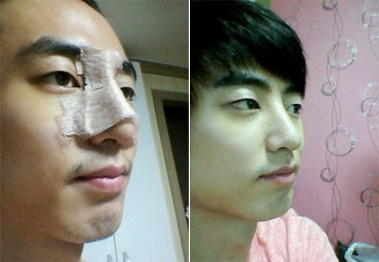 After undergoing rhinoplasty, even my eyes were swollen for about a week. Since I have seen other patients with worse swelling that I did, I figured mine wasn't so bad.
I've been cleaning the inside of my nose 3 times a day since the surgery.
I felt so happy after removing the taping and stitches!
My friends also say that my nose looks so natural and makes me appear more sophisticated. It's been only one week, can you believe it?? Thank you so much, doctor!

rhinoplasty 2 weeks after surgery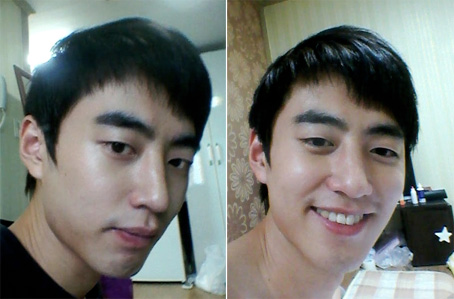 Before I had surgery, I really didn't like taking photos from the side. I couldn't imagine I could look so different by only having my nose done! Everyone's asking if I actually only did nose surgery.  Actually I wanted to have other surgeries together but couldn't afford it.. lol
Before the surgery, whenever I would smile, my nose looked more crooked. Now I don't need to worry about that! Because of swelling, I still feel a bit uncomfortable though.

nose job surgery 1 month after surgery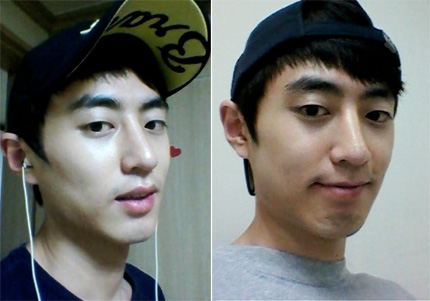 As you can probably see, I didn't have my nose bridge higher or bigger, only removed humped part. I only used nasal cartilage to make my tip more defined without using any implant.
Some people think it would've been better if I made my nose tip higher, but I wanted a natural result. I'm really happy about my decision.

hump nose job 3 months after surgery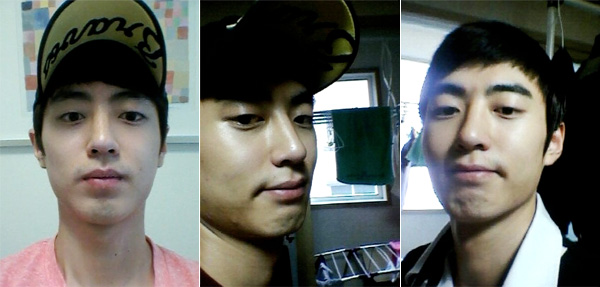 Time flies~ it's already been 3 month. I started taking selfies in every different angles. Lol Can you see my straight bridge?? I am taking more photos of my side view. Haha You'll understand if you have nose surgery!

rhinoplasty 6 months after surgery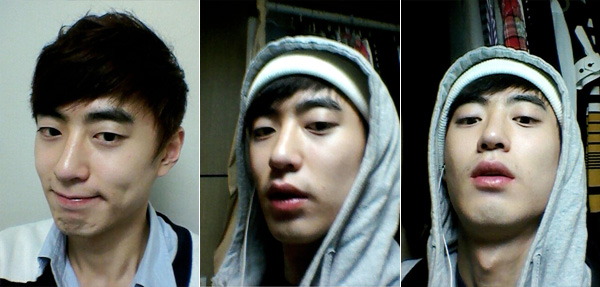 Still, no one has ever noticed my surgery! Yay~ lol Thank you so much, doctor!
Sometime I forget I even had surgery. You can see how beautiful my nose is now based on the pictures. Many people even compliment me on my nose.