Double Jaw Surgery Review, Mandibular prognathism
Author
Jung Hoon Lee

Symptoms : Mandibular prognathism, Malocclusion
Surgeries performed : No-tie Double Jaw Surgery


Before surgery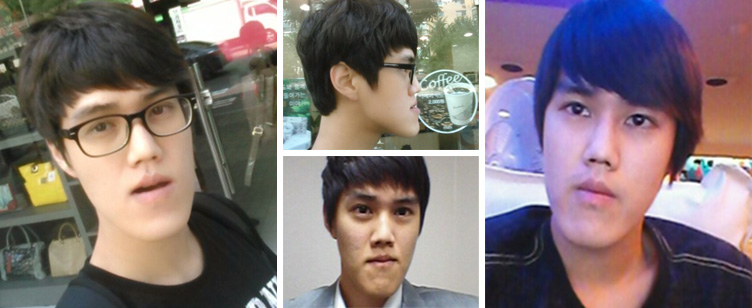 I was being bullied often at school since I was young because of my jaw.
I still have severe mandible prognathism and malocclusion, so I have low confidence and problems of socializing.
After a deep consideration, I finally decided to go through with surgery.
I was terribly afraid till I made up my mind, but for my brighter future I have visited ID hospital.
I'm so looking forward to seeing my new face.
Please give me support!

The day of surgery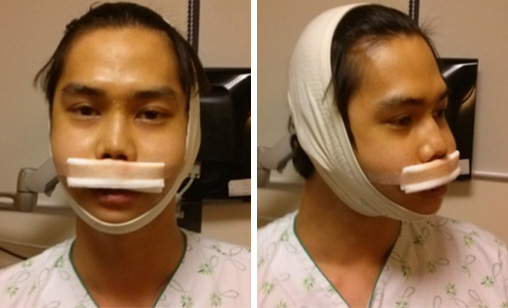 Finally the surgery is over.
I was nervous before the surgery, but I'm happy that it's finished safely.
I had little bit of hard time because of phlegm inside my throat, but all nurses were really helpful.
My parents were worried about me a lot, but they seemed relieved when the surgery finished.
My shortened face was so surprising!
Thank god I have no more madibular prognathism.

2 weeks after surgery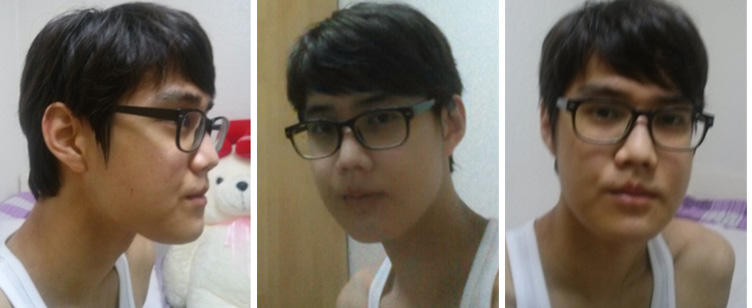 Swelling has subsided a lot, I slowly can see my face contour!
FACE-DIET swelling care system is excellent, I feel like I'm in heaven now.
I look at myself in the mirror every morning.
I've been going outside a lot these days.
All my friends love my new face! I didn't know I could look so much different like this.
I will focus on reducing swelling from now on.

1 month after surgery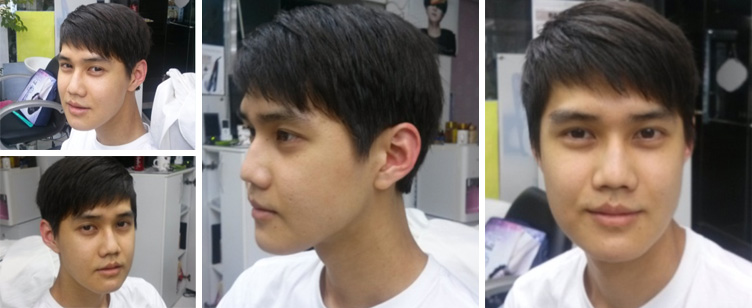 Nurses at Id dental looked so surprised as I visited for the braces today.
They said I look a lot younger after surgery.
I've gained a lot of confidence! I can look strangers in the eyes and say hello now.
I was extremely shy before the surgery, but it's amazing how the surgery can change my personality.

3 months after surgery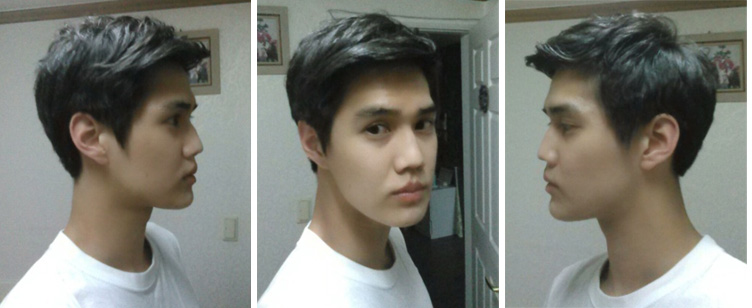 It's been months. People who I newly met don't know that I had two jaw surgery.
Now I have no problem with eating, working and going out.
Swelling seems almost gone, I'm only focusing on brushing my teeth now.

6 months after surgery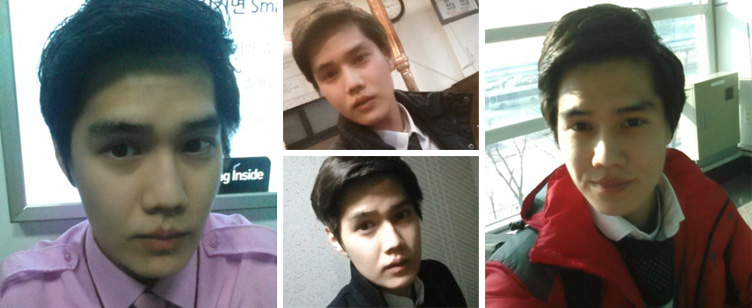 No swelling left anymore, everything went back to normal.
Post orthodontic treatment is almost finished too.
I'm going on a lot of trips alone these days. Also working out and sometimes climb mountains.
I think I have became a different person. I've gained a lot of confidence and now have a great attitude towards my life. I'm greatly happy about my appearance now. It is like Two jaw surgery gave me another life.